Let's bring your vision to life.
We believe that any company can become a digital business. The biggest challenge is usually just getting started.
We are the industry's only digital business builder. We design, develop, market, and launch digital products all in-house. Our team has more than 30 years of experience working with large enterprises all the way down to pre-seed startups
Our Customers write the AVI story
1987
Applied Visions, Inc. is founded by Frank Zinghini, developing custom trading systems for fixed income trade floors, integrated digital systems including helicopter and power-plant simulators, and other demanding applications.
1991
Microsoft releases Windows 3.1 and changes the way personal computers affect people's lives. AVI creates and markets an early object-oriented tool, Object Graphics, to help developers leverage this new graphical user interface.
1995
Windows95 normalizes the graphical desktop, AVI helps many businesses move their products and services into the digital age—not just building software, but redefining what businesses do and how they do it. Two AVI-developed products are featured in the Microsoft booth at Comdex as exemplars of how to leverage Windows and Office standards for productivity software.
1997
An early digital transformation takes place; AVI creates a unique kiosk for Hallmark Cards that allows their customers to customize their greeting cards in-store. Thousands are installed across the country, presaging a self-service mentality that we take for granted on the internet today.
1999
AVI takes its first step into government-sponsored product research and development under the SBIR program, building a custom, three-dimensional visualization and analytics platform for cyber security, with the Air Force Research Laboratory.
2000
The Dot-Com Bubble bursts, but AVI weathers the storm by focusing on helping build digital value for the industries and government agencies least affected by it.
2001
AVI creates a research division, Secure Decisions, to focus on cybersecurity and data visualization technology – primarily funded by the Departments of Defense and Homeland Security.
2011
The initial R&D project of what will become Code Dx—a major, unique application security testing platform—begins, driven by government funding and commercial interest.
2015
AVI brands and spins out Code Dx, Inc. into its own entity, breaking into the enterprise software product market, secures venture funding, and succeeds. Later, Code Dx is acquired by Synopsys.
2019
AVI establishes itself as a digital transformation agent by helping Planet Fitness re-platform its business and launch a new, customized, and customer-focused mobile app to its more than 7 million members.
2021
Applied Visions expands to offer marketing and design services focused on helping digital businesses go to market, led by Chief Marketing Officer Jim Holben.
2022
AVI launches its second spin-out, MealTrack, to serve the growing subscription-based meal prep and delivery service marketplace.
Today
1987
Applied Visions, Inc. is founded by Frank Zinghini, developing custom trading systems for fixed income trade floors, integrated digital systems including helicopter and power-plant simulators, and other demanding applications.
AVI has always understood one thing: we make products; we don't do "projects." Whether for your customers or for internal use, everything we build is built for a purpose with a specific audience in mind, and that guides us from start to finish. For the past decade, we've realized how many organizations need help beyond software development, and we've built our team to meet those needs. Today, AVI helps businesses take a product idea from initial concept, to research, to setting goals, to design, to development, to completion, to go-to-market, to ongoing support, and beyond.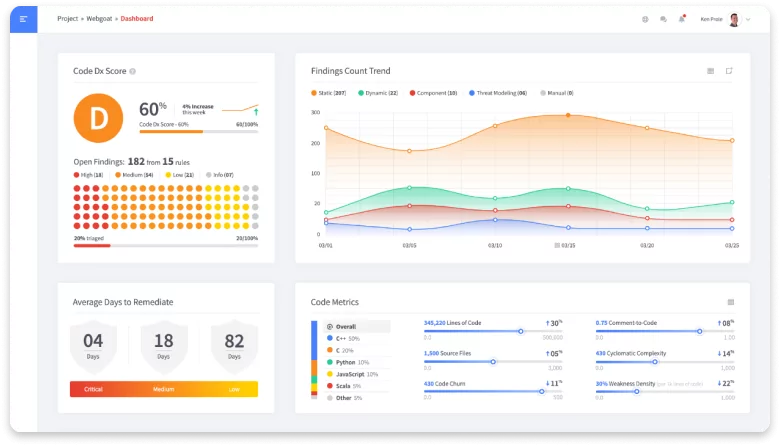 AVI worked with Code Dx to produce a software platform to automate the AppSec process—accurately, quickly, and at scale. It had to interface with existing scanners to ingest test results and get rid of duplicate findings. AVI was responsible for application design & development, market positioning, go-to-market strategy, staffing support, and venture funding/acquisition support.
Code Dx was acquired by Synopsys in June 2021.


Planet Fitness didn't have much of a digital presence beyond their website, and they wanted to modernize their business. Existing solutions weren't cutting it, so they partnered with Applied Visions to develop a fully custom mobile app experience that drives engagement and adds top-line revenue.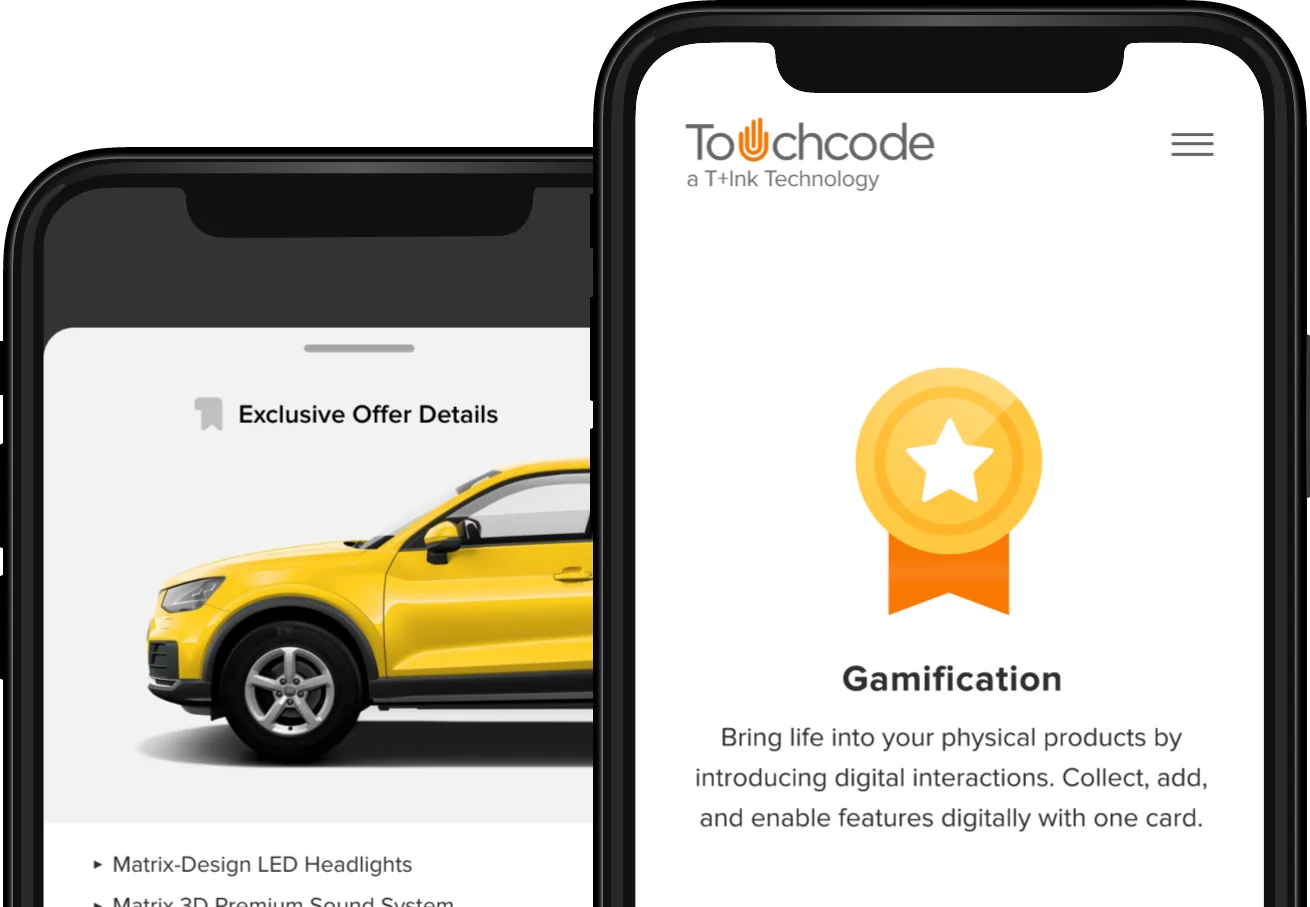 Applied Visions partnered with Touchcode to completely overhaul their main product, a patented, unique smart-ink technology for retail packaging. This collaboration resulted in the architecture and applications that have helped countless retailers connect with their customers digitally.

Innovation isn't reserved just for the tech "unicorns"…
Not all our customers are "technology-first." Some came to us with nothing more than a business problem they wanted to address digitally and left it to us to bring them a winning solution.
The key is just to get started — to take that first small step. Let us do what we do best, and help you differentiate your business from your competition.
Ready to get started?
Want to learn more about how AVI can help elevate your business?
Schedule a free 30-minute strategy call with our team.